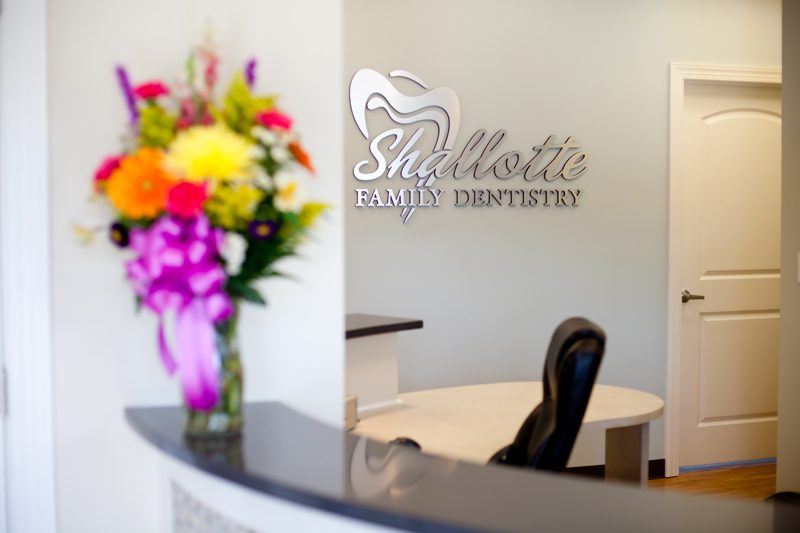 Shallotte Family Dentistry
A Local Dentist For Your Whole Family
Healthy Teeth Make A Happy Family!
Straightforward, caring, professional- if you're considering a new dental office, you've found it! The team at Shallotte family dentistry wants to provide the right solutions for their patients.

Patrick H.
18:39 01 Dec 23
Always a caring experience…excellent!!!

Very friendly. Accommodating.. professional and knowledgeable

I'm like most people. They prefer to do anything else then go to a dental appointment. I'm no different however there is something different about Shallotte Family Dentistry. The entire staff makes the visit like visiting a Ole friend. They laugh, tell stories and simply make it pleasant.

One of the most pleasant experiences. They were courteous and talked with me not down to me. I highly recommend them!

Very caring staff. Always efficient.

I have been a patient at Shallotte Denistry for approx 11 years and have always liked their professionalism, efficiency, and kindness. I have had all three Drs there and have been pleased with all of them. I had Leslie as my dental hygienist and enjoy her work and personality very much. She's really good! There new offices are so beautiful!

Everyone was warm, welcoming and knowledgeable. They worked together to provide needed care in our community. Thank you everyone, K

Welcoming atmosphere.Appt pretty much on time.Pleasant technician.And Dr was very informative.Thank u

Georgeanna F.
21:52 27 Nov 23
My 3 year old loves going to the dentist!


William G.
19:07 27 Nov 23
Had a crown fall off during Thanksgiving holiday and on the Monday after, I called and they were able to get me in on a cancellation. Took less than 40 mins and the crown was back on, now where is the rest of that stuffing. Great care, great staff, the front desk is a gem.

Raymond D.
18:10 27 Nov 23

Caring .and understanding. About my needs very pleased with my hygienists and Dr. Moore

I highly recommend Shallotte Dentistry. I have been a patient for five years. The whole staff is personable, professional and kind and gentle. My dental hygienist Sara is the best!

Shallotte Dentistry does an excellent job. Their new office area is very comfortable with lots of space. The Hygienist was very thorough and calming. Dr. Morris is always very professional and explains teeth condition well. They have taken excellent care of my teeth over the past 8 years!

The Dentists and Techs are so very nice! They all make you feel comfortable and use topical medications to ease your pain. I absolutely recommend Shallotte Family Dentistry to everyone!

Margaret H.
17:38 17 Nov 23
I've always had anxiety about going to the dentist. But shallote family dentistry has it going on! Great job guys! 👏

Stephen N.
17:24 17 Nov 23
They are always very friendly and Sara my hygienist is eccellent and Dr. Morris is great. I feel comfortable going to the dentist.

Amazing team. They tell you the plan of action and are super friendly.

They are amazing from check in through check out! I just met Kim today and she was awesome! They got me in the same day when I had an emergency. Highly recommend!

Dannette L.
22:07 08 Nov 23

Great staff. My visits are always good

The staff were very professional and personable. Thisis exactly what I was looking for. From the time you walk in the door to the time you leave, you are left feeling confident about your dental health care and decisions.

Megan greeted me upon entering the office with a happy smile. Leslie efficiently and pleasantly cleaned my teeth, engaged in conversation, and made my visit comfortable. Dr. Carmichael examined my teeth, made additional observations, and explained next steps. This office was professional and friendly from the receptionist, hygienist, and dentist.

My first visit today and it was a great experience! The office is beautiful and my Hygienist was terrific!


Love everyone. Always a fantastic job

Brownie W.
14:36 26 Oct 23
Thank you for accommodating me on short notice to reattach a crown. This is typical of the excellent service I have come to expect from Shallotte Family Dentistry!

I always have a great experience here!! Best cleaning ever!! They stand behind their work! Everyone is always soo nice !!

Bridget R.
20:56 19 Oct 23
Dr.Morris is incredible ..!.. and the Staff miss Mary and Dr.Morris today …. Great people and excellent in thier fields as well

Great staff very helpful no Waite time that's always nice highly recommend them

Another great cleaning at Shallotte Family Dentistry!!! The staff is friendly, helpful and knowledgeable. Appreciate each and everyone of you. Thank you!

Always a friendly atmosphere and knowledgeable staff and Dentist.

Great staff very welcoming, recommend this family Dentistry to all..

Pleasant experience! Beautiful office too!

My family has been using this dentist office for years. They are always amazing very caring and sweet. Always gentle I'm terrified of needles and Dentist but this office is amazing

This was our first visit. They came highly recommended both by patients and other dental professionals too. They were friendly and helpful. I really liked them and so did my 14 yr daughter, who was the patient today.

We recently moved to Calabash from MA, both due for a 6-month checkup, and a little nervous about leaving our dentist back home. We were referred to Shallotte Family Dentistry by a friend in Calabash, and from the time I called to set up appointments to the time we left the office we were welcomed as if we had been patients for years. Totally happy with our experience 😊

This is from Don Gilliam. Sara is great! Very pleasant and very informative. I think I said this last time, she talks just the right amount. Not too much and not too little. Keep it up Sara. Thanks

I love this group! Friendly and professional and make sure your needs are met every single time. The brand new addition to the facility is super nice. Highly recommend!!

As a patient for 10+ years have experienced nothing but excellent professional care, terrific courteous staff, and now with fabulous new (additional) space!

Leah who took care of me was great. She was very friendly and very meticulous about her work. I'm very please with her. Shallotte Family Dentistry should be proud of her. That's one thing about this dentist office. They have great people working there with great dentists. I recommend them to everyone.

No pain! Very friendly and concerned about the patient !

Everything was great from start to finish!

Very pleased with my visit, the office and all staff. Everyone was helpful and professional, got in quickly and services were professionally taken care of at a reasonable price.

Sarah and the staff are great.

Very pleasant visit. Those that I met were very professional. I look forward to my next visit. Lee Oehme

Very polite and professional! Excellent service.

Have been a patient for over 10 years. Very thorough on explaining proceedures. I highly recommend them

Timothy M.
19:28 19 Sep 23
Always timely and excellent service from the staff! And Leslie and I are always cracking up!!!

Michael S.
16:58 13 Sep 23
As always first class office and staff!

Both my children and I go here and I send everyone. They are reasonable priced and worked with me with my son who has no insurance. Great place , found them to be kind and good at there work. We went to a dentist that lied and said my child had 8 cavities, and they had not even one. Thank goodness we found family dentistry, my children have great checkups and no cavities! Great place and staff is wonderful, dentist well she rocks! Great place.


Very nice staff sarah was great cleaning my teeth

Leslie is a fabulous Dental Hygienist. The entire staff was very helpful and professional. Absolutely amazing experience.

Me and my husband went here for the first time and got our teeth cleaned. It was a great experience and the staff was super!

Everyone complied with Covid 19, Guidelines, they were professional and well organized. It was a very positive experience. Most recently I had a broken tooth and the sfaff worked me in the schedule. Dr. Carmichael as always did a fantastic job of reconstructing the tooth. Thank you Shallotte Dentistry.

Couldn't ask for a better dentist office. Always so pleasant and proficient.Would highly recommend.

It was our first time there!Great Experience! Great people!

Great staff. Very professional and cordial. Never had better dental care!

Everyone was so helpful and knowledgeable. I was very apprehensive about going to a new dentist, but I had a great experience!

I received the usual prompt and professional service from SFD. Have been a patient for years and have never been disappointed. They called and offered an earlier appointment which worked well. Wonderful hygienist work by Sara.

Professional, personable and wonderful care givers.

the dental staff and the receptionist are very friendly and professional.

Cynthia B.
16:50 17 Aug 23
Very clean and professional experience 👌.

William G.
15:49 17 Aug 23
I appreciate how the receptionist is warm and friendly and Dr. Carmichael listens to and always takes the time to answer my questions.


RayMarsRover
19:02 11 Aug 23
Always a great experience!

Outstanding care. It's all about the client sitting in the chair. Been with them since we moved to the area around 3 years ago. Also also recommend them.

Lynette l M.
00:58 11 Aug 23
Love my dentist office. From the time you enter thru the door, every one is so pleasant and courteous. Always make you feel comfortable while doing the dental work. Thank you Shallotte Family Dentistry.

Great place always friendly and helpful available for questions when needed thank you

They are the best dentist anywhere no one can compare to them !!

Very nice and clean environment. All staff especially the hygienists were wonderful. Dentist was also very knowledgeable and kind.

Very smart and gentle staff ! Made going to the dentist a very pleasant experience!!

From the front desk, the dental hygienist, to the Dentist, and finally billing you couldn't find a nicer group of people.

Want an excellent, clean and on time hygienist to clean your teeth and caring trustworthy dentist! I've been going here for years. Everyone smiles and takes very good care of me! Very happy 😁

Desiree C.
14:44 19 Jul 23
As usual. I love this practice- the doctors and the staff. Been going for years and will never go anywhere else🤩👍🥰

From the moment you walked in to when you are sitting in the chair it was a great experience!!! Friendly staff!!

Lorraine D.
20:16 17 Jul 23
Best dentist I ever went to in my whole life!! The whole staff are very nice.

Mary Jane C.
13:46 14 Jul 23
Every body is Very nice and professional. I am well pleased being a patient of Shallotte Dentistry.

Great dentist, hygienist & staff!

Great office! Would highly recommend.Entire staff is very friendly and professional.Appointments are always punctual and the doctors and hygienists are very knowledgeable.Especially Sarah, she is great!

Dr. Morris and staff are excellent. I am new to the area, and was extremely pleased with my whole experience.

New patient, emergency visit and they took me right away. Excellent Staff and the dentist was very personable, knowledgeable and understanding. Sat me right away and laid out a treatment plan. Happy to find my new dentist.

The young lady that took care of me was very polite an respectful before the doc came in to speak with me, I wish there was more folks like they were, to talk with and have respect on how you feel, I would like to say thank you both, I will recommend them to who ever, thank you for everything

I have been a patient at Shallotte Family Dentistry for several years. My hygienist, Sara and dentist, Dr. Leone are Awesome! They are pros at what they do, they love their jobs (and it shows) and are both very down to earth. Don't be afraid to go to this dental office! You won't be disappointed.

Love my technician - no pain and very nice. Dentist was awesome also! And checking in was a breeze.

The people here are AMAZING!!! I love this place. They are so down to earth. I won't go anywhere else

Kimberly R.
21:19 12 Jun 23
From the moment I walked in for my new patient exam today, nothing but spectacular service. Greeted immediately upon arrival with such warm, friendly staff. Appointment was on time, which is always a bonus in my book as everyone's time is precious! My cleaning was very thorough, and x-rays were quick and shocker my Dentist actually wanted to get to know a little about me, what brought me to the area and my interests. So overly impressed and would recommend Shallotte Family dentistry to all friends and family. Thank you to each of you for making today's visit an amazing one!

Everyone at Shallotte Dentistry is friendly , kind, and professional. And my teeth are sparkling clean!!!

Today's visit was great. No needles. Dr. Carmichael discussed the plan for my next steps going forward and he made me feel confident about the future plans.

I had a very positive experience. Staff was very friendly and welcoming. One of the ladies at the front desk even mentioned that she would continue praying for teachers. That really meant a lot to me! Thank you Shallotte Family Dentistry!

Tarshal W.
02:16 17 May 23
The whole staff is great. They have far exceeded my expectations. Very pleased with the service.

This place is awesome. I have been going here for a couple of years now, and I always look forward to my appointments. The staff and dentist are always top notch. They are professional, knowledgeable, polite, and courteous. I like the fact that they don't push treatment on you that you don't need, and are genuinely concerned about you as a patient. I highly recommend them for your dental needs.

I travel 30 minutes to get to Shallote Family Dentistry because I love this dentist office. I especially love the people there. They are all very professional and friendly!

Catherine O.
16:59 28 Apr 23
My family LOVES this dentist! The staff is very friendly and welcoming!

Once again a great experience at the dentist office. Thank you for taking care of my teethand making them look good.

Awesome staff and Dr. Morris is amazing at what she does.

MrsVirtuousWOG (.
22:27 03 Apr 23
Excellent, friendly, prompt, and professional service - Sarah is a great hygenist

Very good service! Everyone in the office are great

Doing a great job. They are very careful regarding COVID 19 concerns. I have confidence in their skills and knowledge. They had to work me in because of an accident and they did so in a timely manner.

I love Shallotte dental! Very easy to work with for appointments and cash prices are very reasonable. Barbara did a wonderful job cleaning my teeth. You feel like family there!

Wonderful practice. Friendly, thorough, and timely.

The dentist Dustin has a great personality, professional and the staff are pleasant and helpful.

The staff whom I met were all very professional and courteous. They communicated well, were very thorough in their jobs, and made me feel at ease even though dental work is typically uncomfortable. I would highly recommend them while the wait time for my firstappointment was longer than anticipated.

Arrived, easy parking and was greeted promptly then taken back for my X-rays and cleaning. I felt my hygienist took her time and did a very nice job. Everyone is very friendly and competent.

Loved the hygienist that cleaned my teeth. Had me laughing the whole time.She also did a wonderful job on my teeth.

My family has been using this dentistry for years. The staff is so friendly and helpful. They make you feel like family when in their presence. They are always willing to accommodate to if a problem may occur. And I love the Birthday emails!!!! Great place, Great Environment, Great People!!!! From the time you walk in the door until the time you leave you will feel welcomed!!!

Tiffany J.
19:54 23 Feb 23
Very professional, friendly and skilled at their job

Richard B.
01:11 15 Feb 23
Can't say enough good things about Shallotte Family Dentistry, the dentist are first class, staff is courteous & professional . They made me forget that I'm scared of dentists!! Thank you Glen

Sarah is one of the best dental hygienist that have cleaned my teeth. Very through and very professional. Dr. Cammie as well!! Totally satisfied with this practice

My toddler loves it here. And they are so good to out whole family. Never wait past appointment time thank you

Samantha H.
13:14 13 Feb 23
This office is fantastic. The employees are warm, knowledgable, and explained my dental situation patiently and thoroughly. They even helped correct another dental office's error! I'm only going here for my dental work from now on, and I'd recommend you do, too.

I had my semiannual checkup today and everything went great. My first time with this hygienist and she was very good an communicated exceptionally well.

The only folks I trust. I have nothing bad ever to say. Everyone is absolutely amazing. ♥️

Jessica is pleasant and gentle during my cleaning. Dr Morris is friendly and makes one feel comfortable. Thank You.

Absolutely amazing! The girls in that office are great and so wasn't the dentist! Would highly recommend

Excellent team, relaxing environment, I actually enjoy getting my teeth cleaned here!


They were prompt, friendly and helpful.

My cleaning went well. That's always a good day. But the respect and courtesy given to me was outstanding and very genuine. Instead of dreading the visits you (almost) make me happy to go to back to the dentist.

Virginia J.
20:40 09 Dec 22
Wonderful staff!!! Sara is a superstar!!!

Jessica T.
01:03 09 Dec 22
Very friendly, professional along with a holiday atmosphere!

Everything was on time with professional and excellent service. Has a feel of a family dentistry. Professionalism at its best

Sarah and Dr Leone took good care of me

Professional, thorough, efficient, and pain-free. First class experience from start to finish. I would highly recommend.

A Very friendly and professional business. I would recommend Shallotte Family Dentistry for any of your dental needs.

The hygienist is so good, she is always giving helpful tips to improve your experience. Dr Leone is very personable and professional.

Great dentist office and staff!

The staff is very friendly & professional. Always ready to make you comfortable and answer any questions.

Beverly C.
23:35 10 Nov 22
Friendly staff, very clean and comfortable. Make your appt early- just like every dentist there is a wait. They went out of their way to fit me in as soon as possible.

I have been a patient for many years and I have always received exemplary care. My dentist is very informative and friendly and my hygeinist, April, is very personable and makes me feel very relaxed and I know I am in good hands with her.

Having moved into the area recently, I was a first-time patient. I found all staff members with whom I dealt to be friendly and efficient, especially Amanda (in the office), Kelly (the hygienist), and Dr Leone. Although I have seldom looked forward to a dental appointment, I do very much look forward to my next visit with this crew.


Randall B.
16:33 08 Nov 22
Great people working at the Dentistry.

Prime care and service-April (dental hygienist)always demonstrates exceptional service and care-she is a pro!

Staff here is so nice!! They have seen both my sister and I, and have treated us very well. We have been to several dentists in Brunswick and Horry counties and this is by far the best in the area!!!

Savannah W.
22:54 19 Oct 22
Great office everyone is friendly and knowledgeable. Sara my hygienist has a very gentle hand and my teeth look great. Thanks!!

From the 1st phone call Shallotte Family Dentistry was the answer we prayed for. By the end of our daughters appointment we had made an appointment for our other daughter and my husband and I won't be far behind! Exceptional care, knowledgeable friendly team of providers. 5 stars!!!

Very friendly and they took their time to make sure I as their patient was comfortable before starting my planned procedure.

Jennifer G.
13:05 13 Oct 22
Very impressed with their professional staff. They keep connected with you via text and phone with a elaborate technical system promptly. The office is so bright and very clean. I was kept informed during each stage of my visit, and my plan of care and the financial expectation were clearly explained.

Friendly people, great staff. On time appointments. Couldn't ask for a better dentist, five stars and deserving of every one.

Forrest M.
23:46 12 Oct 22
My family has been getting the best care at Shallotte Family Dental since we moved here in 2018! We highly recommend!

Shallotte Dentistry is a very professional and caring place and is always accommodating when you need a cleaning or dental work. April is the best and makes the teeth cleaning experience a little less anxious!

They were very friendly and professional and did not have to wait. Would recommend them if you are in need of a dentist

They are by far the best ever. Professional. Inviting and great service with reasonable price.

I am more than pleased with Shalotte Family Dentistry . I have a fear of going to the dentist from a bad experience when I was a child. I wasn't nearly as nervous as I thought I would be and the staff was wonderful.

Barbara A.
17:14 15 Sep 22
Absolutely love Shallotte Family Dentistry! Staff and doctors are very friendly, helpful and listen to any concerns you may have. Dr C and Sara are fantastic!Willing to accommodate any changes and always on time.


Dr Carmichael took me as a new patient and saw me same day for a dental emergency. Many thanks to him and the entire staff for their professional and compassionate treatment in relieving my painful condition!!

everyone was friendly and attentive to my care was informative and no hidden cost, all options of care were explained and didn't feel uncomfortable during procedure. Will definitely be going back for follow up care

Great cleaning!!! Hygienist did a perfect cleaning of my teeth. She was very professional, entertaining and informative. Thank you!!!

Always in & out with no long wait time. A very pleasant & friendly environment.

Charlotte E.
11:09 26 Aug 22
This is the best office ever and I love all the staff and doctors. Especially Audrea. The doctors are the best and I wouldn't wanna go anywhere else!!!❤️❤️❤️

chelsea V.
17:23 18 Aug 22
I always enjoy my visit. Great staff and very professional

Matthew L.
20:40 09 Aug 22
Always personable, professional, and skilled. Every visit is a great experience as the team does an exceptional job!

Very happy with cleaning, and check up! It's been a few years since my last time. I am from MI, and Covid trapped me and my wife here. We are more than pleases here! Great staff, and newest technology!!!!

They are the best I've ever had. Friendly and professional. Truly first class.

Best dentist office!!! The staff are friendly and they treat you like family.


Highly recommend Shallotte Family Dentistry Great care for the last eight years. April is the best,very gentle .

Always professional and friendly. I think the staff is amazing.

They were able to get me in right away for tooth pain and infection. Referred me to an endodontist for a root canal. Quick, thorough, professional and pleasant. Can't ask for more.

Took a while to get a new patient appointment. But they were prompt and attentive. Excellent staff and doctor!

Kristin E.
01:24 16 Jun 22
As always Shallotte Family dentistry was a great experience this morning. My dental hygienist, April, is sweet and prompt! She's always a pleasure!

My first appointment there (for a cleaning) and they hit a home run. Front desk greeted me and made sure I had all the necessary paperwork. My dental hygienist, Sara, was outstanding. She carefully and painlessly cleaned my teeth, gave me suggestions on improving my hygiene and took a real interest in helping me with my dental care. She even provided me with a goody bag of tools to help me maintain her cleaning,not just a standard bag. The doctor came in and examined my teeth and took an interest and made some suggestions on my continuing care. Overall, it was a friendly, helpful visit and I look forward to my next appointment. Whoever said that about a dentist appointment? 🙂

The staff and doctors are all extremely nice and all the care we have received there has been very competently done!

Always a pleasure having Leslie as my hygienist and Dr. Morris seeing to my needs. Happy Cinco de Mayo!

Office staff, dentist and hygienist wereVery kind and thorough. My regular dental hygienist was not there so the lady who filled in for her was kind and showed a lot of concern. Learned the insurance I have will go out of their network in July. Sad to hear because (depending on cost if out of network) I may have to find another dentist or insurance company. Do not care to odo either. Thanks so much

The whole team at Shallotte Dentistry is awesome!! Everyone is so helpful and friendly. Dr. Morris is the BEST dentist and her hygienists always do such a thorough job cleaning my teeth. This is agreat practice where everyone cares!!!

I love this place! Caring staff and doctors. Very efficient and professional.

Love this place everyone is very nice and professional.. if I could give more than 5 stars I would.. love every visit.

Raymond R.
13:14 14 Apr 22
Quick and easy, friendly people. In and out pretty fast

William S.
00:35 07 Apr 22
This office is very personable.They were happy and happy to help me.

They are friendly and I like going to dentist. They take care of my teethThey explain everything they will be doing and what needs to be done.They schedule my next appointment.

I have been going here for years, great place, friendly and the dentist and assistance are amazing

No staff better anywhere. Prove me wrong, I'll wait.

Courtney S.
20:18 30 Mar 22
Replaced old filling. They did excellent pain-free work! Would highly recommend.

For my first visit ever I was amazed / not only for the professionalism, courtesy and warm welcome by the entire staff, but also the fabulous service I received. Thank you 🙏

I had a 9:00 appointment and I was taken on time. Lesley (the dental hygienist) did an excellent job of cleaning my teeth and checking for problems. I have some crowding in my lower front teeth, which made her job more difficult, but she patiently completed her work in a timely and thorough manner. Dr. Carmichael found a couple of minor problems which he will address in two weeks. The person checking me out was very helpful and took the time to explain a couple of things to me.

These guys are great! Everyone in the office is great.

Always enjoy my visit to Shallotte Family Dentistry. The people are super!

Very friendly and professional. On time. Been going to them for 10 years.

Bryan Robert S.
17:08 18 Feb 22
My visit went very well. All precautions for COVID 19 were taken. Leslie, as usual, provided a very professional check up. Friendly staff.

Wonderful dentist office, everyone is always professional and helpful. They provide excellent dental care.

Due to Covid I had to wait to get in as a new patient for a cleaning but it was worth the wait. Upon entering the front desk staff was warm & welcoming. Leslie, my hygienist, did an awesome job, made me feel comfortable the entire cleaning and we enjoyed some laughs together too! Dr. Leone did my exam and she was thorough and explained everything to me in terms I could understand. I highly recommend this office!

I was impressed at how comfortable Chelsea made me feel from the moment I met her today .All my doubts ,fears and insecurities seemed to leave quickly as soon as she started talking to me like a close friend......Dr Carmichael and Chelsea both took their time in explaining to me the perfect treatment plan for me and even breaking down the cost .....I hadn't been to this office in quite sometime due to Covid ,but i can tell you something has definitely changed in this office and for the better .... I felt like I was surrounded by a group of carrying Healthcare professionals ....Great job !

Love how strictly clean they are. Kelly, my hygienist, is efficient, friendly, and so gentle with my sensitive areas.

Great staffVery friendlyHighly recommend

I had my first dental cleaning and x-rays and my hygienist Sarah was very caring and personable. From the receptionist to the dentists, they are all professional and care about the patients. Looking forward to a long relationship as a patient.

Douglas J.
00:48 12 Jan 22
First time customer and everyone friendly, and my dental hygienist Leslie was super. Dr. Carmichael was great and explained the procedures I need very well

Excellent workmanship. Always a perfect repair. Greatest dentist....and staff!

Fredric C.
21:46 09 Jan 22
Simply the best, they have a new concept there , its called caring, the entire staff , front to back is simply terrific. Leave your dental cares to them. Try it you will love them, i am a 8 year patient. ok i am a 10 years patient now, and they pulled me out the fire again . I called in so much pain , i am a drama king, and explained , they immediately called in antibiotic, told me to come in , Dr. Leone , is terrific and sit their and explained every thing that needed to be done in detail .Dr Leone was kind compassionate , and the office was full. Wait can you believe it .Mary Ann was special and efficient to my wife and my self, she even got her in the back while i waited. The wait was short , Mary Ann was on top of her game am now pain free and i will continue this after the root canal . I am now pain free due to antibiotic therapy, and Tylenol. No narcotics were required . This is health care at its finest .

brandyyellow
02:23 07 Jan 22
Amazing Amazing Amazing oh yea did I mention amazing. If you are looking for a dentist office that not only treats you with respect but puts your fears and anxiety to rest look no further this is the dentist office for you. I prefer a hometown dentist office instead of the corporate ones. Everyone made me very comfortable and was very professional. From the moment I walked through the door I was treated like a person and not just a number. Kelly was by far the best dental hygienist I've ever had she put all my fears to rest. Thank you Shallotte Family Dentistry you are the best!!!!

The staff is always friendly and helpful. My hygienist, April, is the best!

Friendly and professional. A very good experience.

The people are friendly and very professional there!

Everyone there is excellent. And Doctor Leone is the best.

Love this place and everyone there! Cammie is the best! I'm sorry Sara, I didn't mean for Dean to cheat on you:(

Not happy being charged $193 to reglue a crown when my wife was charged $94 two months ago.

The staff was excellent, very professional.

Amazing dental practice. The entire staff is friendly and professional. Always a good experience when I go.

Love this place! Efficiency, cleanliness and a terrific staff. Sometimes I think I go there not just for a cleaning, but for the entertainment as well. My hygienist is hysterical!

I was so impressed with the whole staff! Very friendly, informative, and compassionate. I really felt like I was being listened to and that means so much! Glad I chose Shallotte Family Dentistry!

Friendly staff had me right in and out had to have tooth removed. Explained everything as going thru. Great people

I believe Shallotte Family Dentistry is the best dental care I've ever gotten. They are stellar in preventiveDental decay. They do not manufacture unnecessary work and are pleased with year after year of bi-annual cleanings and exam report of no dental decay.I did have a tooth that was not a large decayed area but three sided on the front of my teeth that was repaired. Dr Morris did an excellent job! I'm 65 years old and so pleased with them. Staff are professional and friendly! I know I'm going to get the best dental care possible at their office.

It's always fast and friendly here! 😊

They were efficient, friendly and professional. They educate their clients on options on how best to care for their oral health.

Michael B.
21:37 19 Aug 21
Dr Carmichael and Chelsea took great care of me! I had an initial visit scheduled for November but had an acute issue. The office got me in quick and Chelsea and Dr Carmichael were very professional and were able to help me! Thank you!

kathleen P.
21:07 11 Aug 21
Deborah RhoadesI was given a appointment first thing Monday when I called on friday with tooth painMy options were explaind clearly and the receptionist was helpful discribing the procedure of treatment and insurance filing.

I love this dentist. The people at the desk go out of their way to help you. I had to reschedule an appointment and Amanda called me right back and made it happen.Everyone there I have dealt with is amazing.It is nice to see positive people during these difficult times.

Professional, friendly and always willing to help. A great dental group!!

Richard A.
16:41 01 Aug 21
My new patient appointment is not scheduled until October; however, I had a crown pop off, and they worked me in the next day. Great employees and great service! I'm so glad I chose Shallotte Family Dentistry!

Always a pleasure to go to the office because they take the job seriously and always act professional, letting you know what they find and how you can help with your oral health.

Super nice and thought fun staff. Kept me informed and laid my dental plan out and explained it all. Would recommend to everyone!!!

Everyone was very kind and professional. Top notch. Dr. Carmichael is always upbeat.

I felt like I was safe coming into the office. All precautions were taken to assure my safety. Thank you.

When it comes to going to the dentist I am a big chicken! But by the time I leave Shallotte Family Dentistry I realize my anxiety was for nothing. Not only do they have a very friendly staff, they are very gentle but thorough. My hygienist is amazing and Dr. Carmichael explains everything and does not force you into making any decisions you are not comfortable with or can't afford.

I absolutely love the staff!

Harmonie V.
15:30 22 Jun 21
This is a Very professional dental practice, while also extremely caring and attentive to the comfort of all patients. Dr. Carmichael and his staff at Shallotte Family Dentistry welcomed me with open arms and friendly faces from the moment I arrived.The reason for this particular visit was to remove an old crown I received 16 years ago, and have a new crown put on. I was comforted during the procedure by Chelsea, one of the sweetest hygienist I've ever met, who offered to hold my hand during the entire procedure. I have never experienced such individual care and attention at any other dental office.Im loving my new crown and the fact that I have ZERO discomfort less then 18 hours later is remarkable!!Five Stars!! ⭐️ ⭐️⭐️⭐️⭐️

Prompt, courteous, always professional. Best dental care!

Great dental care! I couldn't be happier with the care I receive from Dr. Cammie and her staff. They go above and beyond.

Lengthy but efficient appointment. Pleased with professionalism, technology and outcome.

Charles M.
17:45 07 Jun 21
Timely, excellent attention. Very friendly and personable.

William M.
13:50 03 Jun 21
Love Shallotte Family Dentistry!

Very professional & always a great job. Thank you. Judy Gibson

Great experience! First time there and excellent service.

Very professional patient oriented thankful I found them years ago

My first experience at this dental office. It was terrific. Very professional, knowledgeable and very nice.

I have been going here for more than 5 years and would recommend to anyone. Staff members are very friendly and the dentists are very knowledgeable.

April, my hygienist, is fabulous! Thorough, personable and answers all my questions/concerns.

Shallotte Family Denistry saw me for an extraction of my tooth. My dentist referred me to this practice. I couldn't have asked for better treatment.The Dr and assistant made it perfectly clear that they did not want to cause me any pain.It took a few times to get me as numb as was necessary.Procedure went well. The Dr put much effort into getting the tooth out.All went well.

Corinne K.
17:50 14 Apr 21
I had a great experience!

I had a great visit to Shallotte Family Dentistry today!

Susan W M.
20:32 01 Apr 21
I have been taking my son to this dentist office for several years. I've never had any problems and I love the dentist and the staff there! I recommend them to anyone that has a child.

Shallotte Family Dentist is Amazing!!! All of the staff are professional, courteous and highly skilled!

Heather R.
22:05 25 Mar 21
Knowledgeable and friendly dentist.

Melissa S.
21:16 23 Mar 21
I was referred to your practrice recently and wanted to extend an 5A+ rating. The staff was extremely friendly and the dental procedures by the dentist and the dental assistant were superb. I highly recommend Shallotte Family Dentristy. Thank you kindly.

Lawrence A. C.
18:06 20 Mar 21
I having been using their services for several years now, actually since moving to the area about 6 years ago. I find them to be professional and personable from check-in to check-out.

I would like to thank you for getting me in on such short notice. I called at 8 am and was seen by 10:20. Friendly staff from front office to the back . Again Thank you for all your help.

Had my cleaning with April this morning. She always takes such great care of my teeth. It's always a pleasure to see her and I appreciate her attentiveness with any problem I've been having with my mouth.

Always on time and most professional group of Dentists/ Doctors anywhere.Thanks !

Following COVID protocols. Very professional. On time.

The entire staff was very helpful.


Best EVER!!!! There is NO place for dental care like this one!!! Greatest people ever!!!

Awesome group of qualified staff.

Darline R.
20:41 05 Feb 21
Very professional and friendly atmosphere and staff. All precautions were taken to protect the patient's health.

Very nice staff and facility.

Everybody in this office was very nice and knowledgeable.

Great...very clean and excellent work.

The very best at gentle dentistry

The absolute BEST care for my kids! This place is outstanding from beginning to end!

Although I always dread going to the dentist, the experience is always pleasant. Employees are always very knowledgeable and helpful. Very little time spent waiting. 😊😊😊

We love Shallotte Family Dentistry! My son has been going since age 1 he is now 10. They are always so friendly and quick. Wonderful place!

The place is always clean and the care is always friendly and comforting.

Kathryn S.
20:46 16 Dec 20
Absolutely the best Dentist office we have ever been to. Very highly recommend.

Arriving to the locations I was great and received by Leslie with the covid-19 protocol which I was very impressed by walking me to the room explaining the procedure and then explain step by step what we going to do today, introducing herself confirming my information finishing my cleaning and introduce me to Dr Leon very happy with the service the attention the facilities clean and organized great experience highly recommended........ 15 days after today is December 11 I get out this morning having breakfast work one of my front teeth arriving to the locations without appointment feel so upset about my teeth they took me and I was assessed by Chelsea welcoming with kindness appreciation and respect so thankful for Dr. LEON for seeing me without any appointment working in customer service my smile is everything so thankful and appreciated everything that Shallotte Family Dental store for me and my family thank you so much guys.

Miranda S.
18:54 11 Dec 20
I needed a quick appointment for an issue, and was not a previous patient. The staff was incredible!! They were kind and professional, and I was given an appointment quickly. The dental assistant that was assigned to me was the most personable person I've met, and Dr. Carmichael was kind, professional and very thorough in my examination. Every person I dealt with in this office was amazing. I can't recommend this practice highly enough!

Always a pleasure visiting this office.. feels like a family

Tiffany H.
21:29 03 Dec 20
Had my biannual visit, did an excellent job with COVID-19 protocol. The teeth cleaning part-was done professionally and efficiently, always a good experience.

Great staff and very professional. I recommend to anyone looking for dentist in our area.

Efficient and kind, this office and staff are great!

Everyone was very friendly and efficient. They followed COVID19 recommendations. Miss Kelly cleaned my teeth and they feel great.

I was a new patient today. Very pleased with everyone I met. Everyone was very welcoming!

These folks are the best. Dr Morris and her staff take the best care of each and every patient. They provide excellent care. I really like their conservative approach. Highly recommend them.

6 month check up..all was awesome. Love Shallotte Family Dentistry

Had an appointment in April that was canceled due to COVID19. They tried to get me in earlier than today, but I was unavailable. I was very impressed with the precautions they are taking. You call the office when you get there, they bring you in, temperature taken, hand sanitizer, oxygen level checked. Once in the room they give you a mouth rinse and safety glasses. Leslie was my hygienist today and she was great! I usually see April, and I love her too! Dr Morris is always pleasant and thorough. I have always had a great experience at Shallotte Family Dentistry. Highly recommend them!

Rosemarie S.
15:19 08 Oct 20
Clean, professional and friendly 🙂


Very clean, friendly environment.


As always, everyone at Shallotte Family Dentistry is professional, friendly, efficient and takes great care of their patients!

It is always a pleasant experience visiting Shallotte Family Dentistry.

Best cleaning ever. Took the time to go over every detail

Great staff that's fast and thorough while handling the COVID pandemic.

Amazing Dentistry with great customer service! The place had a comfortable atmosphere and friendly doctors that are great with kids!

We love the techs who so carefully clean teeth and we trust them with our smileOf course, our Dentist is also a caringand meticulous provider. He's fantastic.

Very efficient in a safe environment.

Everyone was extremely courteous, professional , informative and friendly. I actually enjoyed this dental procedure !Sincerely ,Wayne Poulter

Efficient and quick. In and out in 30 minutes for a regular cleaning.

Stephen K.
14:47 13 Jul 20
Dr Morris is always friendly and efficient. Her staff is kind and knowledgeable. Whether you're dealing with front office staff, a hygienist or dentist, they're there to help with a smile on their face. My kids don't have any problems going to the dentist for a cleaning or filling!

I been going here for about 3 years now and I love it! Everyone is so nice! The doctors do a great job and the hygienists are wonderful! They are quick to help you set appointments and always help when you have any questions! Always a great visit!


I just love the people that work here and the care I recieve. My whole family goes and uses their services with no issues ever! I highly recommend!

Cameron L.
14:42 11 Jun 20
I Praise God for the Entire Staff!From the time I called and made my appt to coming in and getting my dental work.Everyone so nice and pleasant, professionalCaring .Thank you!!

Great Caring staff, Awesome experience each time I go there

Courteous, professional Service. Took adequate time to answer questions and explain strategies to improve and maintain oral hygiene.

I am very happy they were able to get me an appt to put a crown in that popped out. The staff was courteous and friendly. Thank you!

Appointment started right on-time, pleasant and professional. I was really happy with their thorough Covid19 protocol.Thx

Great changes made to keep patients and staff safe. As always staff is always personable and accommodating.

What a great team, a fantastic cleaning in a safe environment.

The staff was very professional and very courteous. I think they took extra precautionary measures to provide for my safety during this challenging time and at a reasonable price.

Just had a molar pulled and an bone graft done. We don't have dental insurance, they have a plan, and it was less than quoted! Dr Carmichael and MaryAnne made it as good as possible. These people are great. We have never had a problem here and they are very respectful. I would totally suggest Shallotte Family Dentistry.

Always attentive and professional. In the current environment appreciate their focus on safety

Very friendly and professional. I am very thankful to them for seeing me during quarantine.

Victoria W.
17:52 24 Apr 20
The nurse and dr were very polite and helpful.I must say that the dr I seen has a great beside manner and is attentive to his patients need when it comes to them in pain. He doesn't mind stopping for a minute or however long you need.That says a lot ! Thank you

tiffany B.
09:58 21 Apr 20
staff is always so sweet and welcoming!!

This is the best dentist office, Hands Down!!!!

Melissa M.
01:41 26 Feb 20

Great people there. They deserve 10 stars

Charles M.
17:27 25 Feb 20
This was the BEST dental 🦷 experience that I've ever had. It was my 1st visit with SHALLOTTE FAMILY DENTISTRY and they were Excellent. Sara was the assistant that helped during my visit and I suffer from extreme dental anxiety and she helped to keep me calm. I have always had to use gas to assist with my anxiety but the Dentist was so gentle and calming that I didn't have it - they don't even offer it in their office. I would recommend them 100%.

Melissa H.
14:09 11 Feb 20

Brittney M.
01:20 08 Feb 20
I always have a good experience at Shallotte Dentistry. Never a long wait time .

Charlotte E.
18:11 03 Feb 20
Love the hygienist who cleaned my teeth today. Also really like the dentist I saw today. I would highly recommend this practice to anyone, excellent care.

Mary Anne B.
17:17 30 Jan 20
Great experience and friendly staff.

Excellent patient care, entire staff is / was professional. They review past visits and compare and contrast... I drive 35 -40 minutes and pass at least 5 dental offices .

Awesome family dentistry especially when it comes to children of all ages. They are absolutely amazing & go above and beyond to ensure that your child have a positive experience.... I would highly recommend them to everyone!!!

christal W.
19:08 06 Jan 20
The staff are very polite and friendly. Everyone is helpful and knowledgeable. My entire family enjoys going to the dentist!

Everyone is very kind and professional. They make sure your experience is a good one.

Dr. William Dusty Carmichael is a wonderful dentist. He is very welcoming and funny. His nurses are very nice as well.

Jessica D.
19:33 10 Dec 19
This office is great with kids. Great experience every time.

Had an appointment for treating and abscessed tooth yesterday. Getting in within 24 hrs was wonderful! Audrea was assisting the Dr and was so very sweet and kind prepping me for my visit. She was comforting and made me feel at ease. Dr. Dardick explained my options and I ultimately decide to have an extraction. He gave me PLENTY of anesthesia before hand - thank you! Then within minutes commenced the extraction. In about less than what felt like 60 seconds or less he was done. I was still waiting for it to happen! I insisted he show me the tooth to prove it! AND, it was DONE. I am a 50+ year old grandmother and have NEVER had such a pleasant experience in a dental office ever! The procedure was affordable, the staff was awesome and Audrea & Dr. Dardick were as they say, "the bomb". Thank you, thank you, thank you! -- Millie Long, Shallotte, NC

I went to have a partial in the front of my mouth, which included extraction of two teeth. I have had shots 💉before in the front of my mouth which hurt very badly and made my eyes water. But I have to say Dr.Carmichael did such a great job and was very kind. He didn't even make my 👀 water and it didn't really hurt @ all. I give him two 👍👍up. His assistant Bethany was such a sweet girl 😁and helped me a lot. The front desk clerk Debbie helped me out a lot also with my financial set up...Thank You So Much...I will be going back. I recommend this Denistry to anyone.👍😁

Shannon T.
20:33 06 Sep 16
On Saturday, August 31, 2016 my husband and I were headed for a week's vacation at Holden Beach. After lunch I ate a very chewy snack and allof a sudden felt this bigger substance in my mouth and after severalseconds realized my crown had come off my tooth. Not what I wanted to experience on vacation! After settling in, I "googled" dentists in the area and called Monday for an appointment. Shallotte Family Dentistry worked me in and Dr. Melanie Goforth-Moore (Dr. G) put my crown back on my tooth! I was so happy and relieved. I could now enjoy my vacation! I would highly recommend this dentist office. Everyone was very nice. I appreciate them working me in and taking good care of me!

Wonderful experience all around!Lovely office staff, reasonable prices.My husband and I are both very happy there!

Nice new clean office. Friendly staff. Very Sympathetic and knowledgeable. They seem to really care for the patients. Very nice

After years of being afraid of going to the dentist I started going to Shallotte Family Dentistry. As a child I was not able to have anything to numb my mouth when I had a filling put in. As you can imagine it was difficult to make an appointment based on prior experience. From the first phone call I felt at ease. The staff member was extremely pleasant and worked with me to find the best time for me. The followup reminder call was just as nice. When I entered the office I was greeted immediately by a very professional young woman. The waiting area was bright and set up for both adults and children. Walking down the hall to have my teeth cleaned I could not help but notice that the office was extremely clean and in order. The staff was friendly and soon put me at ease. As soon as my teeth had been checked and cleaned Dr. Morris came in. She was such a nice person. I did not feel like I was a number but rather a patient whom she had time to listen to. After seeing Dr. Morris I was escorted to the check out desk. My bill was handled very quietly and efficiently. I do not have dental insurance, the staff was aware of that and discussed my treatment plan with me. There were no hidden costs. It was a very pleasant visit. Going to the dentist is not my favorite thing to do, but Dr. Morris and her staff have put me at ease. She is my dentist now and even though I am from out of town the drive is certainly worth it. If you are looking for a really good dentist with a great team you cannot go wrong with this office. Thanks to everyone at Shallotte Family Dentistry!

I've only been in once but I've been very pleased thus far. The prices were very reasonable and they were able to get me in for a cleaning at short notice. I also like that they offer some Saturday hours which makes it so much more convenient. The office looks great and is definitely high tech and very sleek looking. I'll be back in in February for my new cleaning.

Cammie Morris & her staff are so competent & congenial that I almost look forward to my periodic dental appointments. They're professional, prompt, & organized, yet always friendly. The hygienists are meticulous in their cleanings, while educating their patients about how to prevent dental & gum deterioration. The office environment is welcoming, filled with light, & includes a children's room. It's the loveliest dental office I've ever seen.

Welcome to
Shallotte Family Dentistry
We have a beautiful, state of the art office on Main Street, right in the heart of Shallotte NC. Our doctors and staff strive to provide personal attention to every patient while exceeding their expectations in quality care. Shallotte Family Dentistry is a practice for your entire family, serving adults and children of all ages.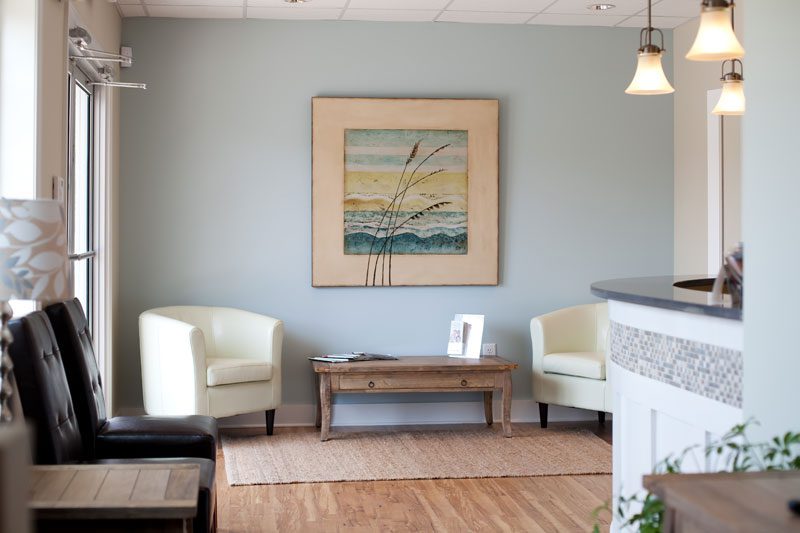 Shallotte Family Dentistry is open convenient hours, including extended afternoon hours and Fridays, so that we may schedule an appointment that best fits your schedule. We are insurance friendly and happy to file the insurance claims for our patients.
Give us a call today and let us welcome you to Shallotte Family Dentistry.